MOJO21
Download:
MOJO21 OSX + WIN v1.0
---
Mojo21 is a desktop application that makes creating MARC21 records easier. How it works is the data fields are loaded onto a drop-down menu, selecting a certain data field such as "title statement" will both fill its data field number into the entry box as well as create a subfield dropdown menu that corresponds to that data field and displays the available indicators to be entered into the ## placement. The user chooses their fields and fills in the corresponding data into the entry box and presses the "add entry" button which populates the textbox to the right. After all the desired fields are added, the user can copy/paste the contents of the completed entry anywhere they need it.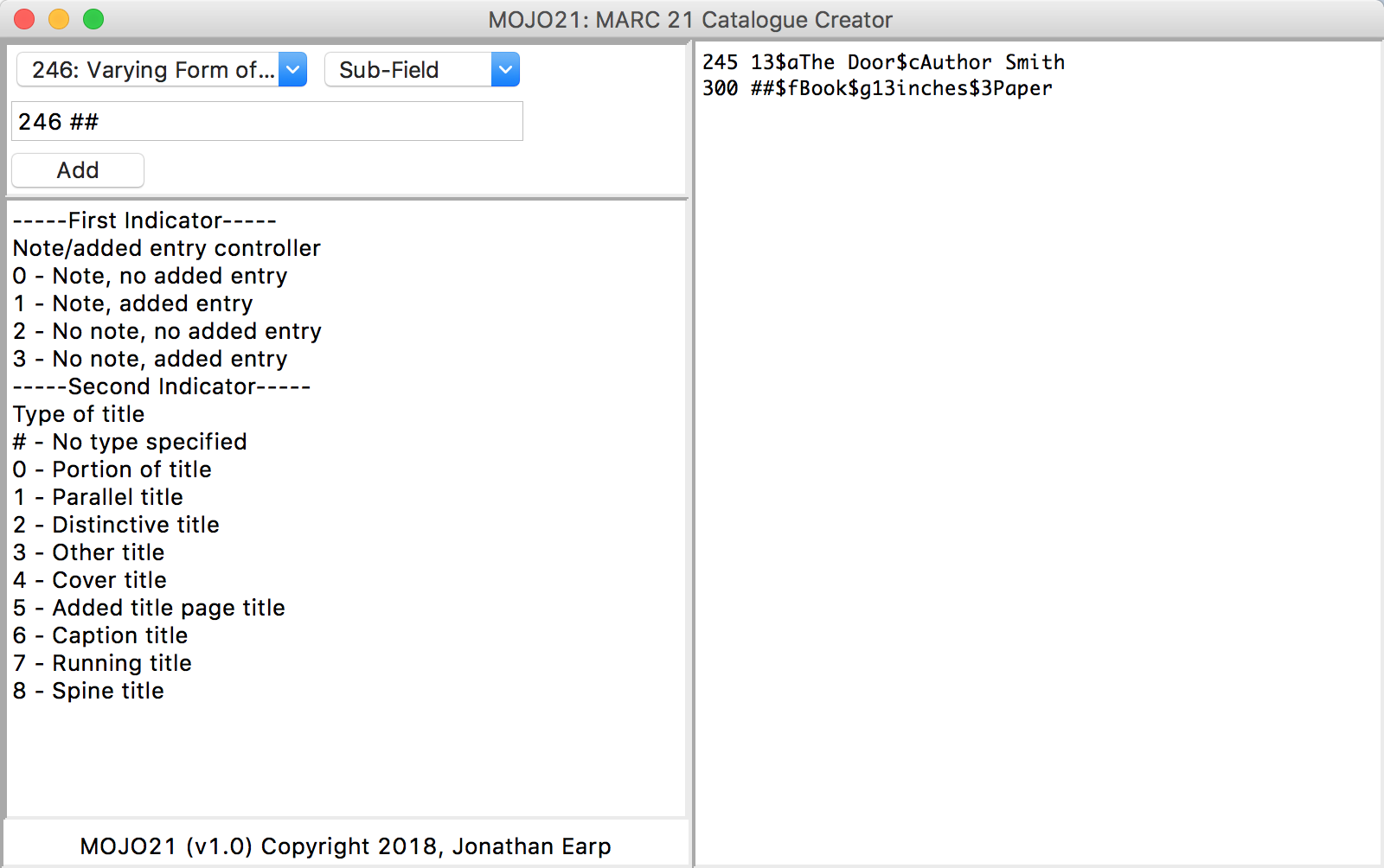 The download link below contains a zip folder which contains both an OSX and Windows version of the program. To use, open the corresponding folder and click on the Mojo21 program within the folder. If there are any bugs or issues using the program go to the contact page and send an email detailing the issues or suggestions you may have. Enjoy!